5 Fun Hairstyles for Galentine's Day
Valentine's Day is right around the corner. And that means, so is Galentine's Day! A day to celebrate with your friends, family, pets, and anyone else that you love and appreciate!
We're sure you've been planning a stellar outfit. But what about your hair? You can't get all decked out without a cool hairstyle to match.
Boogie on over, because we've got you covered. We have 5 hairstyles for all different hair textures! Some are more complex, and some are easy peasy! Read on to learn 5 Fun Hairstyles for Galentine's Day!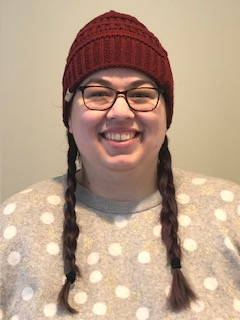 BRAIDS AND BEANIE
To start us off, this one is very simple! We love this look if you're celebrating outside or just want to wear your favorite hat.
Separate your hair into 2 sections. Use a comb to do this, as it can be tricky to see the back of your head.
Braid your hair on either side using the 3 strand technique.
Smooth out any frizz with the Silky Smooth Flaxseed Gel.
Pair the look with a cute beanie. We use our satin-lined beanie!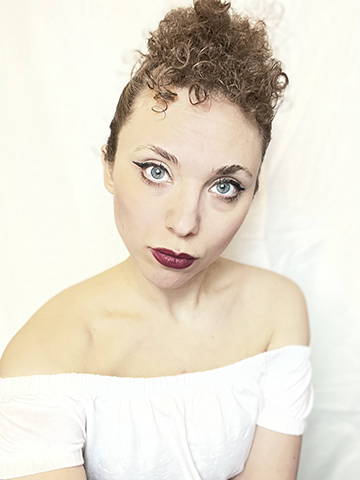 FAUX HAWK
This hairstyle is super cute with a little edge!
Section your hair in thirds, with one section at the top of your head, one in the middle, and one near your neck.
Pin your curls down with bobby pins to cover up the hair ties. If your hair is long, try rolling your sections for a rolled faux hawk look.
Continue to pin your hair down so that your hair looks like one continuous stream down your head.
Smooth out any frizz with the Silky Smooth Flaxseed Gel.
Confused? Check out our tutorial!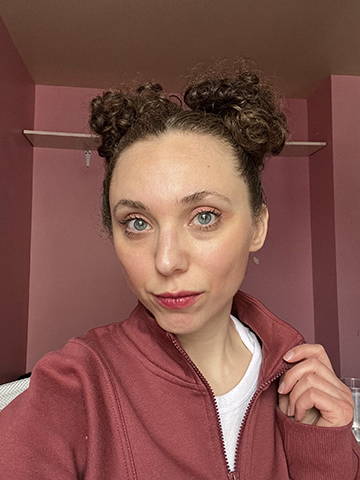 SPACE BUNS
Oooh, this hairstyle is so fun and looks out of this world! Wear this one to your Galentine's party!
Start by parting your hair down the middle and separating it into 2 sections.

Brush the sections straight up and create buns.

We like to use our Silky Smooth Flaxseed Gel for any frizz.

Use pins to tuck in any sections that are sticking out.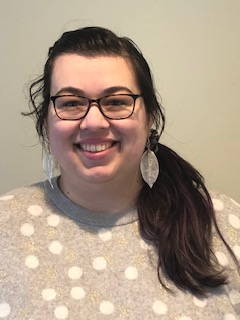 SIDE PONYTAIL
This hairstyle is so pretty and elegant! Perfect if you are going out on the town!
Part your hair naturally. If you have side bangs, we like to pull them back with a bobby pin.

Starting on the top corner of your head, create a 3 strand braid, french braid, or twist.

Braid all the way down to the end of your hair and secure it.

Gather the rest of your hair into a side ponytail on the opposite side of your braid. Include your braid in this ponytail. Secure the ponytail with a glamorous scrunchie just under your ear.

Undo the braid just where it lies in the ponytail.

Rock this look with your favorite pair of earrings!
Miribel Method: You might want to refresh the hair left in the ponytail. Tap here to see our easy DIY recipe for a refresh spray.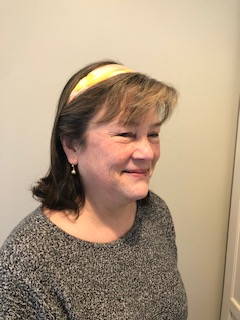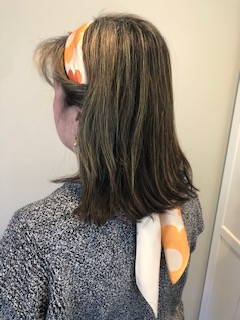 HALF UP, HALF DOWN
This last style looks so cute, but is actually so easy!
Section off the back of your hair (behind your eyes) and pin it up out of the way.
Tie your scarf in the middle of your head. You can also twist the scarf, so the knot lays on the side.
Take a chunk of the front hair and pin it back, over the scarf. Pin it at an upward diagonal. Repeat it on the other side.
Release the back half of your hair and let it fall naturally. Cover up any pins with your hair and go!
Woohooo, you're all set for Galentine's Day! Send us your amazing hairstyles! Did you like what you read? Have a question? Have a different, favorite hairstyle? Leave us a comment!
LEARN MORE!
---