6 Ways to Care for Your Fine Hair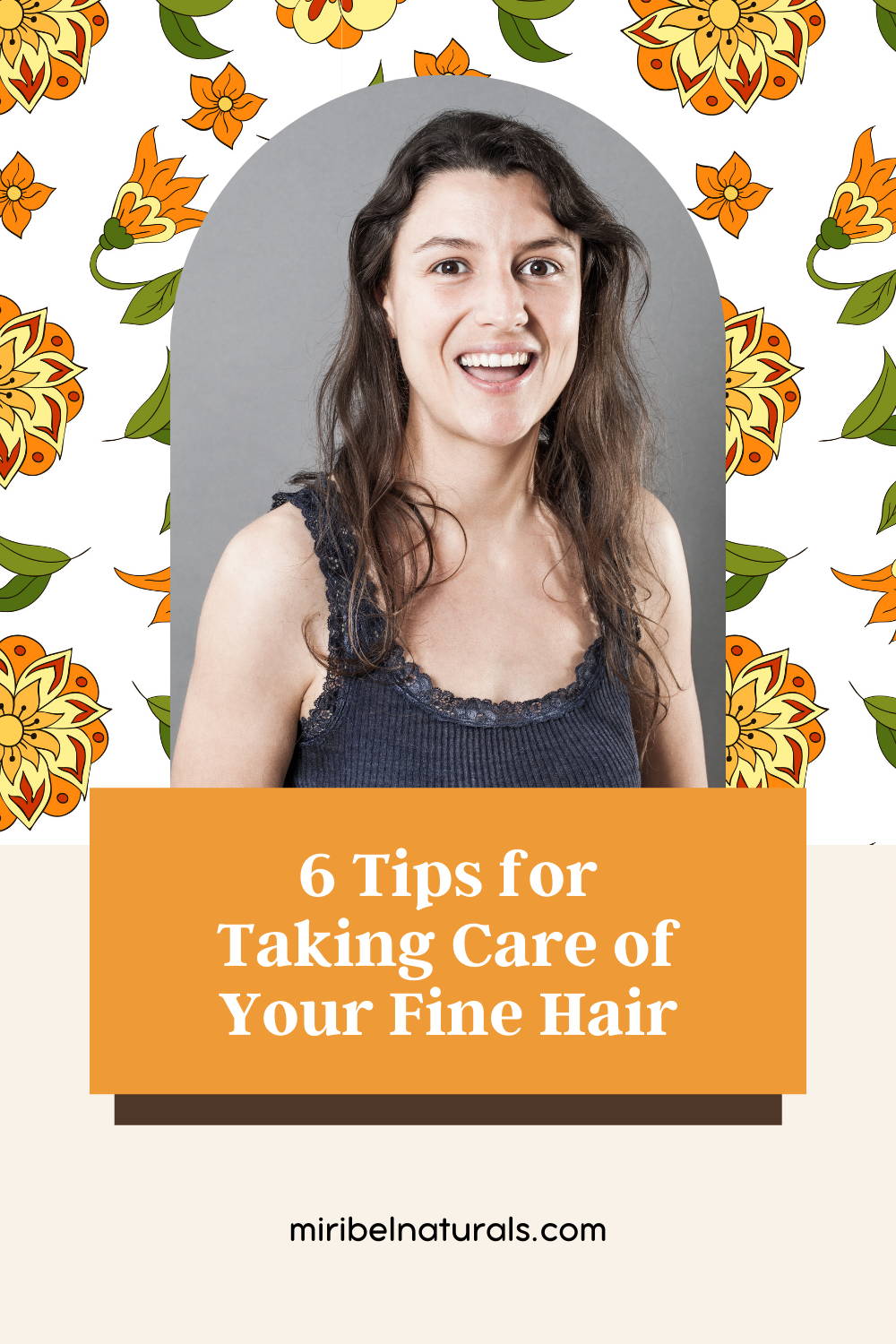 ---
Do you have fine hair? Yes? Oh good, you're in the right place. Today I want to chat with you about taking care of your fine hair.
Here's the thing about fine hair - it damages easily. Since it's thin in diameter, it has less protein to make it strong. And, damage can come from anywhere - styling with heat, color and chemical treatments, the weather, hard water, shampooing too frequently, not protecting your hair while you sleep. PHEW! The list is endless.
And what's the big deal about damage? Damage leads to split ends and breakage. Ever feel like your hair just doesn't grow past a certain length? It could just be that your hair is getting weaker as it gets longer and is breaking. Damage can also lead to your hair looking less full.
So what should you do to take care of your fine hair? We're glad you asked. Read on to find the X ways we recommend caring for fine hair that is prone to damage.
1. Protein is KEY.
We already mentioned that fine hair is weaker than its coarse hair counterpart. Products with protein add much needed strength to fine hair. How? Well, when our hair is damaged it becomes porous. These holes or "pores" are what weaken our hair strands. Protein will fill in these gaps so your hair is stronger and more stable. You'll probably notice your hair feel stronger, fuller, and bouncier after using a good protein product.
Not sure where to find a good protein product? Try our Powerhouse Protein Cream. It is a concentrated blend of amazing proteins and repairative ingredients. To use, take a pea size amount and dilute it with water in your hands. Apply as a rinse out or leave in conditioner (or both)! Trust us, this 8oz squeeze tube will last you a long time.
If you find you want to add a product that provides hold to your styling routine, we also recommend checking out our Silky Smooth Flaxseed Gel. It is bursting with nutrients like omega-3, magnesium, and vitamin E. The flaxseed gel will help restore your hair health while also providing a medium hold.
Pictured above: 8oz tubes of our Powerhouse Protein Cream and Silky Smooth Flaxseed Gel.
Add both your cart to enjoy free shipping. (USA orders only).
2. Space out shampoo days.
How often do you shampoo? If you said everyday, we're going to ask you to put the shampoo bottle down. Here's the thing, shampoo has a very high pH. This high pH stuns our hair cuticle open so you can get all the dirt, grime, and build up off your hair. The problem? Doing this dries the heck out of your hair, making it…you guessed it…prone to damage!
It may be a process, but see if you can push your shampoo days to once a week. In between, try a no poo like our Creamy Hair Cleanser. It will gently clean your hair with natural ingredients like apple cider vinegar and tea tree oil, without drying out your hair and scalp. Just like the others, you only need a small amount mixed with water to get the job done.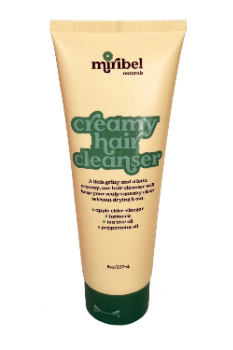 Pictured above: 8oz tubes of our Creamy Hair Cleanser.
Add to your cart along with the Powerhouse Protein Cream and SIlky Smooth Flaxseed Gel to enjoy free shipping.
(USA orders only).
3. Put down those flat irons.
Putting heat directly on our hair burns it, and damages our hair shaft. Try skipping the flat or curling iron! Embrace that natural hair. If you really must use some sort of heat, like for a blow out, make sure to keep the heat at a distance from your hair. If you're diffusing your hair, try using the cool setting.
Alternatively there are ways to style your hair overnight for heatless curls or waves! Check out this article to learn about your different options.
4. Skip the bleach.
Similar to putting heat on your hair, putting chemicals on your hair creates holes in your hair shaft causing damage. If you're used to bleaching your hair this may be harder to take. Ideally, you'll want to stop using any color-treatments or chemicals on your hair.
If you really want to dye your hair, there are processes that are less intense. Check out this article for ways to safely (or more safely) bleach your hair.
5. Sleep with satin or silk.
When we sleep we tend to toss and turn. Tossing and turning on a typical cotton pillowcase causes friction that can cause damage and cause breakage. To reduce friction, try sleeping with a satin or silk scarf, bonnet, or pillowcase.
We recommend our satin scarf for safe hair sleeping.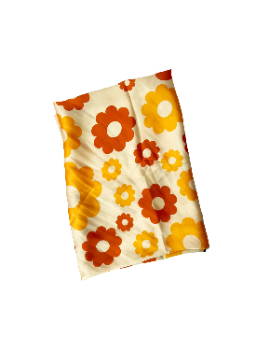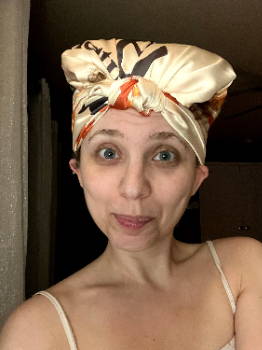 Pictured above: (left) Flat lay of satin scarf on left and (right) photo of satin scarf tied on our owner's head.
Add to your cart along with our other products to enjoy free shipping. (USA orders only).
6. Get Regular trims.
Trimming always sounds counterintuitive if you're trying to grow out your hair, but here us out! Split ends weaken your hair shaft by literally splitting it in half. Split ends that get really bad will cause your hair to break. Trimming regularly will keep split ends at bay, meaning you'll experience less breakage overall, and your hair will feel and look fuller.
So, that's it friends. Let us know in the comments if any of these tips worked for you, if you have other tips to share, or if you have any questions!
Want to read more? Check out our other blog posts:
3 Reasons You Should Never Sleep with Wet Hair
5 Tips for Creating Volume
---