5 Ways You Can Save Your Hair This Winter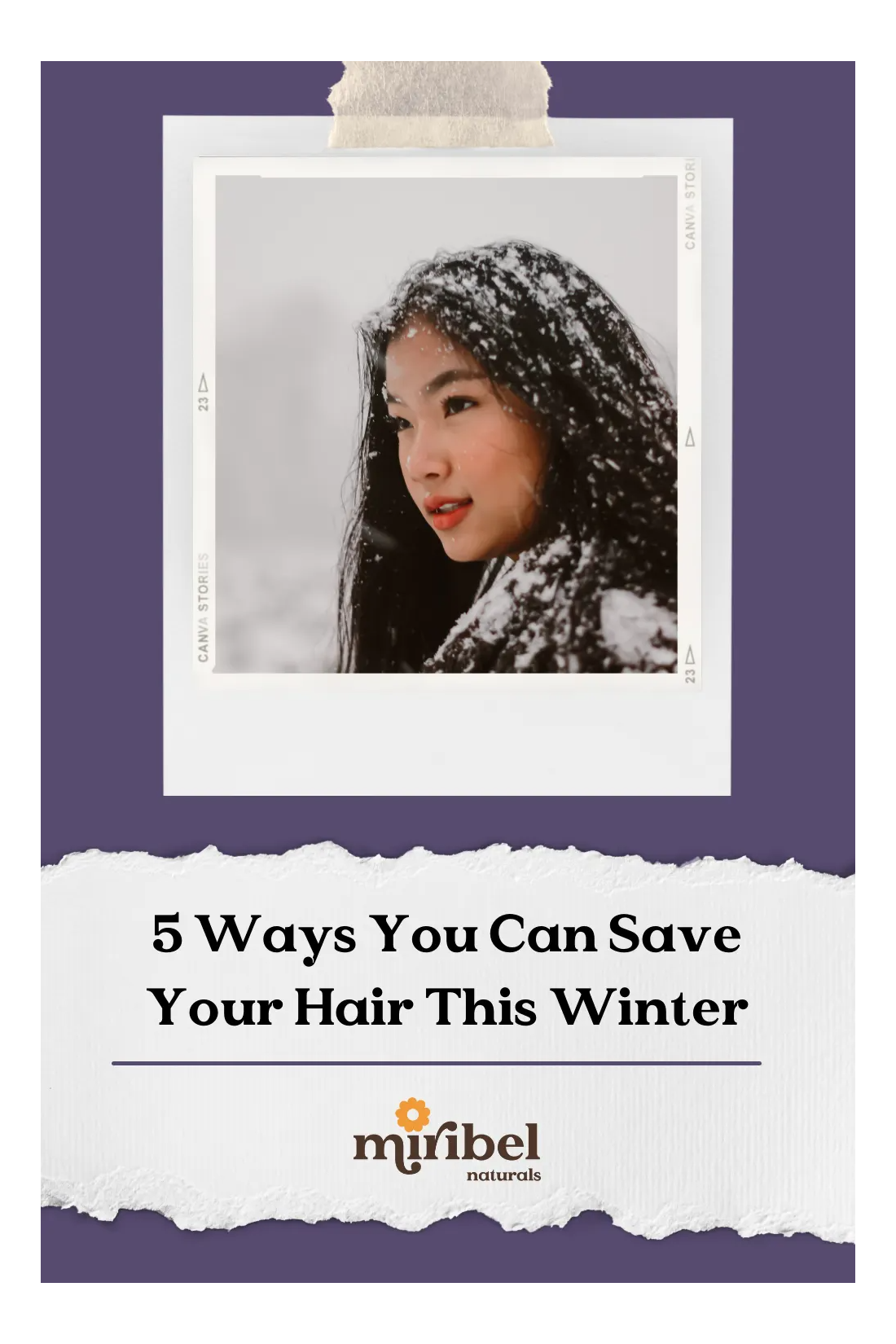 Winter is officially here! Cue the sledding, ice skating, and snowball fights. You might have switched out your iced tea for a hot chocolate, or stocked up on sugar cookies.
We're stoked to break out the winter fashion- boots, scarves, cozy sweaters. But what about our hair? It needs TLC throughout the year, and the cold weather is no exception. Read on to learn the 5 Ways You Can Save Your Hair This Winter.
GO GLYCERIN FREE
Glycerin is a main ingredient in many hair products. It is also a humectant. Wait, pause, that's a big word. Quick lesson: humectants take moisture from the air and use it to replenish your hair.
So why should you care? Well, it is believed that if your hair is more moisturized than the air, the humectant may take moisture out of your hair and use it to replenish the air. If this is true, using products with glycerin during colder months will actually dry your hair out.
You may have noticed that we said IF this is true. The verdict is still out on how true this actually is. If it IS true, you definitely don't want to have glycerin in your hair. If it's NOT true, then there might not be any harm. But, there definitely isn't any benefit.  
Don't bug out, we've got you. Our hair cream, hair cleanser, and flaxseed gel are all glycerin-free. Our protein cream does contain glycerin but can be diluted down with water if you don't want such a heavy product.
WEAR PROTECTIVE STYLES
When your hair is out and about, harsh winds and dry air can damage your ends. This can cause excessive breakage, tangling, and shedding. What a bummer!
No sweat, just rock a protective style! Some of our favorites are:
Twists

Braids

Bantu knots

Wigs

Updos

Scarf
Miribel Method: We never leave the house without a satin-lined beanie and satin scarf to protect our delicate locks!
DEEP CONDITION
With the dry air surrounding you, your hair will need extra love and moisture. The fix? Grab one of your favorite deep conditioners and go to town!
You'll need to do this more often in the colder months than in the warmer months. If you're really feeling it, treat yourself to a steam night!
In between deep conditioning days, we use our Dreamy Hair Cream to get that much-needed moisture. Dilute it down for a lighter product as needed.
BRING ON THE STEAM
Using steam can open your hair follicles, allowing moisture to penetrate your hair strands. Pair some steam with your deep conditioning session. Trust us, your hair will thank you!
To get the full stream treatment, run the hot water until your bathroom gets nice and steamy. Then, sit in there for about 10-15 minutes with a deep conditioner on your hair.
Alternatively, you can purchase a steamer online, or a microwavable heat cap.
SEAL CURLS WITH OIL
Oils lock moisture into your strands to keep your hair more hydrated and moisturized for longer. This is SO important during the cold, dry air.
Two methods for using oils are:
LOC Method: leave-in, oil, cream

LCO Method: leave-in, cream, oil
We like to apply our oil after our cream, but all hair responds differently. You can try out both methods to see which your hair likes more!
You don't need to get all fancy with your oils, either. Olive oil, jojoba oil, and argan oil are all great hair sealants to try!
Remember, most oils are not water-soluble and will need to be washed away with a clarifying shampoo or clay wash.
There ya go, you're ready for a wicked winter! Did you like what you read? Have a question? What's your fave winter hair tip? Let us know in the comments!
LEARN MORE!
3 Ways To Style Your Hair in 5 Minutes (including how to do twists!)
---