5 Ways to Take Care of Your Curly Hair this Summer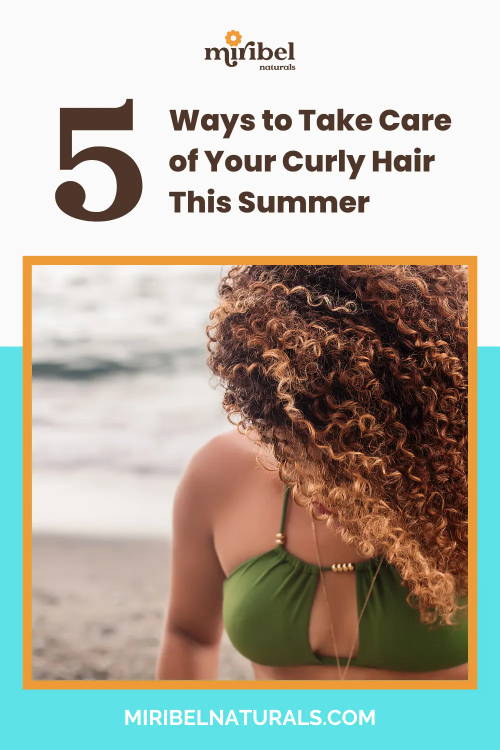 ---
I think the time has to come to chat about summer curly hair. How do I know? Well, lately, all I've been thinking about is how hot its getting and how nice a trip to the beach would be.
But, when I think about beach trips and being out in the sun, it makes me wonder about my hair…which products should I bring? How will I style? Do I follow my normal routine?
Below are a few pointers for taking care of your hair, while spending your days in the sun.
Cover your Hair
Wrap your hair in our satin scarf or use a hat to cover up your hair. This will protect it from heat damage.

Balance out the moisture in the air
Summer air is filled with humidity/moisture. Balance it out by using a protein product like our Powerhouse Protein Cream.

Condition before jumping in the water
Before you jump in the pool or ocean, wet your hair will fresh water and apply a moisturizing conditioner like our Dreamy Hair Cream.

Your hair can only absorb so much water, so by wetting your hair with fresh water first, you'll limit how much chlorine or salt water is absorbs. Also, chlorine and salt water tend to dry out your hair, so going in with conditioner in your hair will keep your hair from getting too dry!

Co-Wash More Frequently
With all the sweat, salt-water, and chlorine, you may find yourself thinking you need to shampoo every wash day. Trush is, the more you shampoo the more you will dry out your curls. Instead, try limiting your shampoo to no more than once a week. In between shampoo wash days try using a co-wash or no poo, like our Creamy Hair Cleanser.

Avoid the Wet Bun
After taking a dive in the pool, your instict may be to pull your hair up into a ponytail or bun. But did you know when our hair is wet it is more prone to breakage and damage? Instead, let your hair dry in the warm sun before pulling it back!
Let us know below if these tips are helpful or share your own tips with your fellow Bels!
Like what you read or want to keep reading? Sign up for our newsletter to receive weekly curly hair tips delivered straight to your inbox. And check out these other blogs from our collection!


5 Easy Steps to Make a DIY Refresh Spray
---